Char Davies: Osmose
–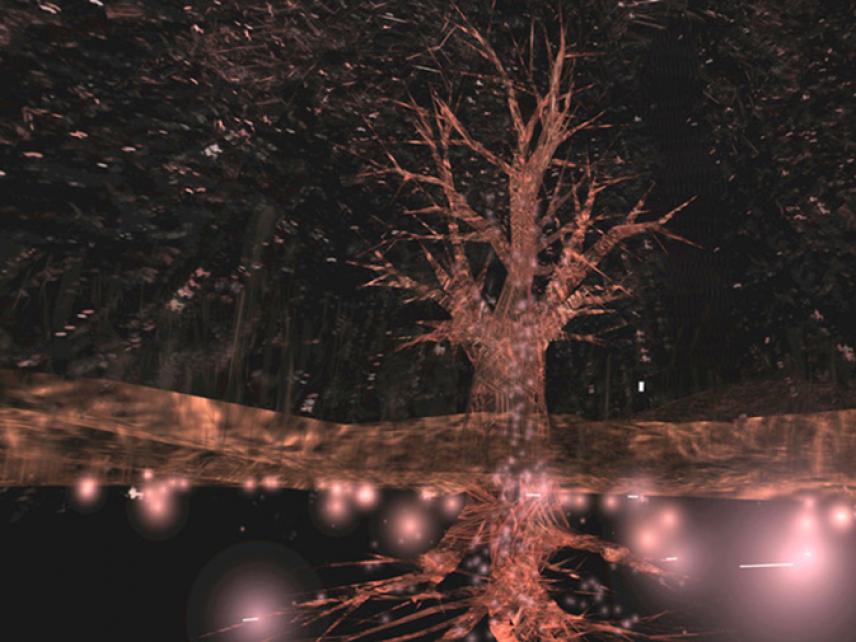 Char Davies developed his central works in the early years of VR (Virtual Reality) technology and they are considered some of the most landmark examples of artistic virtual reality, in historical, aesthetic, technical, immersive and experiential perspectives - and now with a modern technical overhaul they appear even more innovative and fresh. With a progressive digital image world as its focal point, the exhibition speaks to the slightly older generations who experienced the technical revolution since the lunar landing in 1969; for the middle-aged, who grew up with the proliferation of the PC and the first VR arcade games; as well as the young people who have never known a world that is not constantly online.
With Char Davies' cult status, the exhibition also caters to those with deep insight into and interest in VR history. In addition to presenting the Danes with one of the absolute stars of media art, the Fotografisk Center with the exhibition Char Davies - Osmose wants to create a platform for experience and debate about the digitalisation of our modern life. The exhibition, which will take the form of a total installation, is part of a collaboration with DGI-Byen / Øksnehallen under the common title Art and video games.
The exhibition has been made possible with support from: The City of Copenhagen, The Danish Arts Foundation, DGI Byen, DJ:Fotograferne, Gloria Cinema & The Obel Family Foundation.