Everything Represents – Nothing Is
–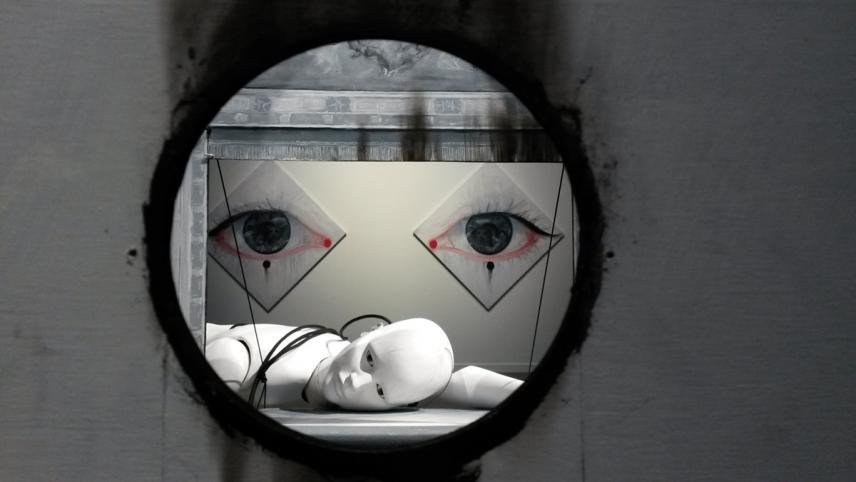 Maria Finns
Axel Fridell
Ragner Kjartansson
Hanna Ljunghs
P. A. Lundgren
Ylva Snöfrid
Magdalena von Rudy
The Swedish film director Ingmar Bergman (1918 - 2007) has inspired not only other filmmakers, but also visual artists. His works have had an impact both through their strong visuals but also largely because of the themes he deals with in his films. Often, the existence is spearheaded when Bergman brutally blurs marriage and relationships or treats themes such as childhood, religion and death in a psychological perspective. The dark and dreamlike often obscures the relationship between reality and imagination. And it is left to us, the beholders, to interpret the scenes.
The visual arts have often taken inspiration from the film world, with directors such as Alfred Hitchcock, Michelangelo Antonioni, Reiner Werner Fassbinder, Andrei Tarkovsky and David Lynch. With the exhibition Everything Represents – Nothing Is Fotografisk Center focuses on this type of appropriation art, where meaning passes from one artwork to another, but at the same time, is transformed in the process and opens up new readings of both the original work and the new.
Everything represents – Nothing Is investigates the relations between Ingmar Bergman and the visual arts. The exhibition shows video works by contemporary artists Maria Finn, Ragnar Kjartansson, Hanna Ljungh, Magdalena von Rudy and Ylva Snöfrid as well as sketches, props, notes and an older graphic magazine related to Bergman and his film. Everything represents – Nothing is produced by Gävle Konstcentrum in collaboration with the Ingmar Bergman Foundation and wil subsequently be been shown at KunstCentret Silkeborg Bad.
The exhibition at Fotografisk Center is supported by the Embassy of Sweden in Copenhagen, The Committee for Visual Art in Copenhagen and the Danish Arts Foundation.
The exhibition is made possible with support from: The City of Copenhagen, The Danish Arts Council, DGI Byen & DJ:Photographers