For a gentle song would not shake us if we had never heard a loud one
–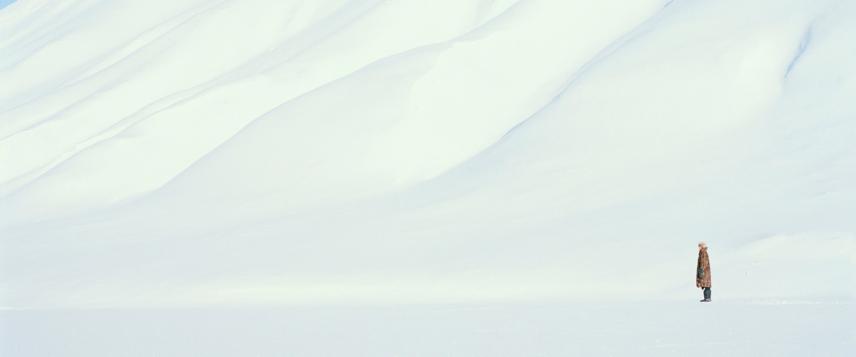 Katja Aglert, Janet Biggs, Tonje Bøe Birkeland, Jacob Kirkegaard,
Lasse Lecklin, Ulla Schildt, Helene Sommer og Mette Tronvoll
The Arctic region has long been subject of great interest, be it scientifically or artistically. We currently live in the age of the Anthropocene, which is the scientific term for the period in which human activities have begun to have a crucial effect on Earth's ecosystems. In the Arctic region the consequences of climate change are accentuated by the dwindling formations of the ice caps. But the Arctic is also a place of longing, which, with its harsh and beautiful landscapes, nourishes utopian imaginings and motivates daring adventures.
The exhibition For a gentle song would not shake us if we had never heard a loud one positions itself in dialogue with the different narratives, which through time have been told about the Arctic landscape. The aim is a lyrical position, which interweaves diagnostic and analytic narratives about the Nordic region with poetic interpretations, and thus presents new perspectives on the Arctic and on man's attempts to conquer and understand the area.
The exhibition is curated by the director of Fotogalleriet, Oslo, Stephanie von Spreter, and has received support from Finlands Cultural Institute in Denmark, Grosserer L.F. Foghts Fund and the Norwegian Embassy in Copenhagen. Fotografisk Center receives support from the Danish Arts Foundation and the City of Copenhagen.
The exhibition is made possible with support from: The City of Copenhagen, The Danish Arts Council, DGI Byen, DJ:Photographers & Husted Vin.