Helene Schmitz: Thinking like a Mountain
–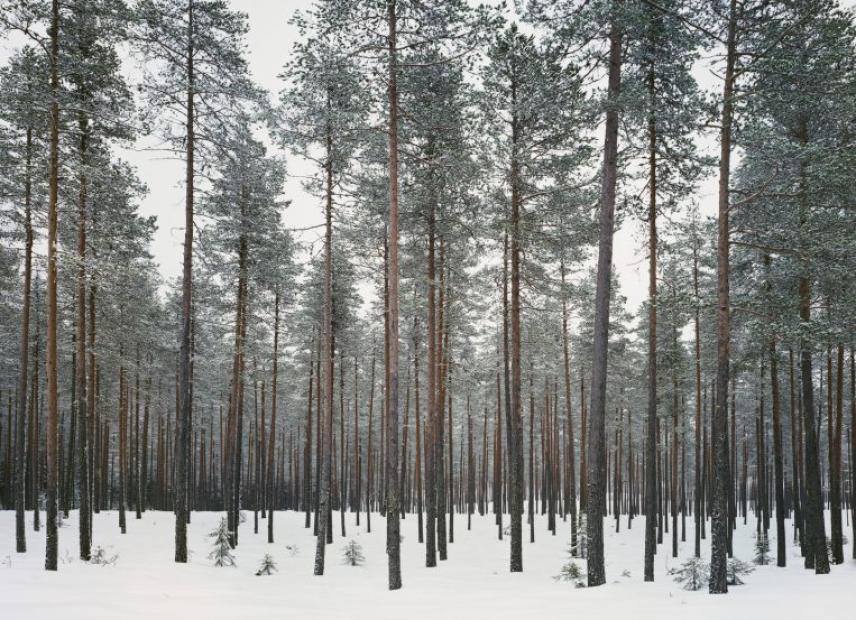 Helene Schmitz explores man's ambivalent relationship to nature's forces, spatiality, time and transience, merging the sublime quality of a seemingly distant and untouched landscape with human presence. In her series Thinking Like a Mountain, the beauty, power and vulnerability of nature encounters human interventions in the pursuit of energy and profits. The theme of these photographs is four forms of extraction of natural resources in Sweden and Iceland: the hot spring, the river, the bedrock, and the forest.
Schmitz links her terse and sombre pieces to a rich tradition of landscapes in painting. In her practice, Schmitz uses analogue photography in large formats that enable the viewer to study both the overall structure and small details. The photos in Thinking Like a Mountain can be seen as meditations on man's colonization and exploitation of natural resources, and they show how these processes irrevocably inscribe themselves in the landscape.
Udstillingen er gjort muligt ved støtte fra: Københavns Kommune, Statens Kunstfond, DGI Byen, DJ:Fotograferne & Husted Vin.