Young Danish Photography '21
–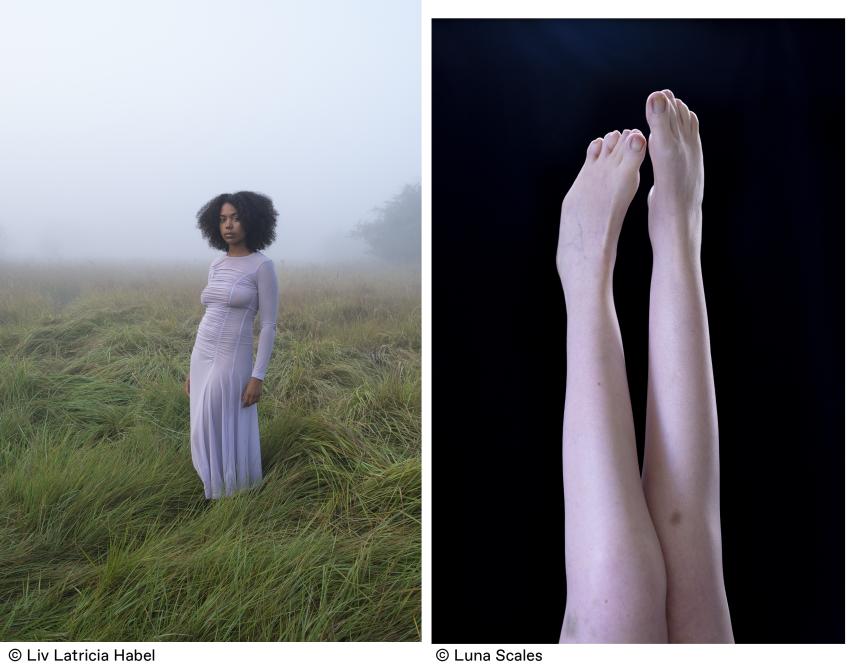 Liv Latricia Habel
Tore Hallas
Mathieu J. H. Hansen
Signe Rohardt Lund
Michael C. Madsen
Luna Emilie Printz Scales
Curated with Louise Lassen Iversen from meter 
Fotografisk Center presents the yearly recurring Young Danish Photography exhibition on November 5th.  Here, young artists gather in a thematic exhibition, which shows a broad spectrum of what is happening in Danish art photography right now. This year is the 21st time that the exhibition is held and the contributing artists are connected through the theme of history. In collaboration with this year's guest curator, Louise Lassen Iversen from the exhibition platform meter, Fotografisk Center has invited six artists with different educations and backgrounds to exhibit: Liv Latricia Habel, Tore Hallas, Mathieu J. H. Hansen, Signe Rohardt Lund, Michael C. Madsen and Luna Scales.
This year, the exhibition embodies an historical time dimension, which is both about looking at photography today, daring to look at future photographic practices and which at the same time relates to the annual theme at
Fotografisk Center history.
All the invited artists move within the photographic field with vastly different imagery. They challenge and experiment with genres and materialities, play with and process concepts of identity and memory and (re) visit western, art-historical iconography. Liv Latricia Habel's works encourage a larger, institutional critique of the way in which BIPOC (Black, Indigenous, and People of Color) is treated, discussed and represented today. Tore Hallas is particularly interested in fatness, queerness, religion and photographic reflection. Mathieu J. H. Hansen often embraces personal memories, which he intertwines with fictional narratives in larger, cinematic performances. Signe Rohardt Lund is particularly interested in tactile elements, colors, shapes and movements. Michael C. Madsen works in a hybrid field that draws threads to classic photographic genres such as landscape images and still lifes. Luna Scales' artistic practice reflects a pervasive reference to western art historical iconography, in which a critique of the gaze and perception of the body is simultaneously raised.
The exhibition runs until December 19th. An exhibition catalog is published, in addition to teaching materials and online dissemination content. The exhibition is supported by The Obel Family Foundation, The Danish Arts Foundation, Toyota Foundation, Bestles Foundation and the Art Council for the City of Copenhagen.
In collaboration with DJ: Fotograferne, there will be a FotoForum on November 25th from kl. 17-19.00, where several of the artists will talk about their photographic practice, the exhibited works and their themes. The event is supported by DJ: Fotograferne and Vesterbro Local Committee. Keep an eye on our FaceBook page and newsletter regarding events.
For interviews and press material please contact Fotografisk Center at 33930996 or info@fotografiskcenter.dk
The exhibition is made possible with support from: The Obel Family Foundation, The Danish Arts Foundation, Toyota Foundation, Bestles Foundation and the Art Council for the City of Copenhagen.