About us
Fotografisk Center is an art institution focusing on Danish and international contemporary photography and other camera-based media. The space was founded as an association in 1996 by the City of Copenhagen and European Capitol of Culture '96 with the purpose of "promoting art photography in Denmark". Together with art photography and visual art, we also show other genres such as documentary and portrait photography.
Fotografisk Center produces approx. five exhibitions a year with both Danish and international photography as well as related practices such as film and video art. The exhibitions alternate between solo presentations and thematic group exhibitions. Annually, the exhibition series is: 'Young Danish Photography'.
Today, Fotografisk Center resides in Kødbyen, located in Vesterbro in Copenhagen, where we, in collaboration with our partner DGI-byen/Øksnehallen, also involve ourselves in on-going activities.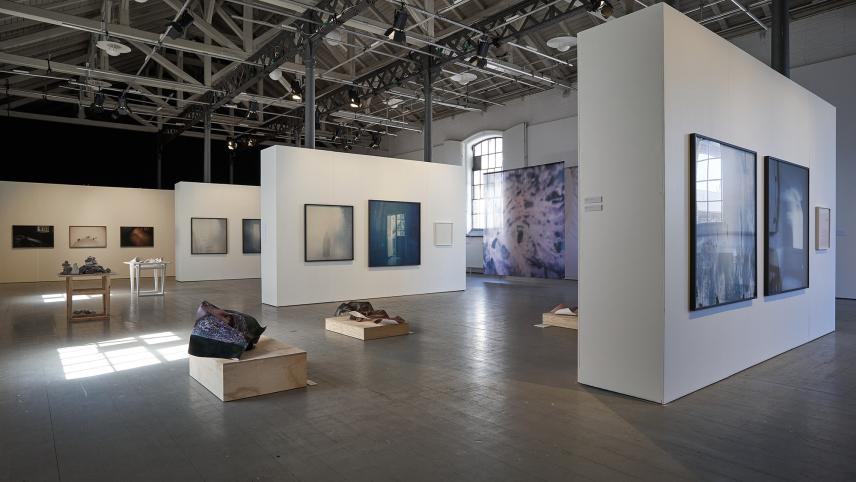 Activities
In addition to exhibitions, Fotografisk Center has established a bookstore with specialist literature on photography and with our own publications, as well as a digital scanner space with an Imacon scanner.
Guided tours
Fotografisk Center offers guided tours of the exhibitions. Schools, art associations, photo clubs and other interested parties are able to book guided tours by our staff at (+45)33930996 or at info@fotografiskcenter.dk
A guided tour typically lasts about 50 minutes.
Prices:
Weekdays: 650 DKK
Weekend and evenings: 750 DKK
Vision
Fotografisk Center want to be a visible player in the art scene and in society. We believe in the importance of photography in the way we see the world around us.
Mission
Fotografisk Center is working to expand the knowledge of contemporary art photography in the Nordic region. We show photography in dialogue with other camera-based sensibilities and experiment with new and different display formats. As an exhibition space and also a meeting place, Fotografisk Center creates room for dialogue and exchange around photographic image and art practices.
We recycle
At Fotografisk Center, we are aware of sustainability and how we in our daily work with exhibition activities can reduce waste as much as possible and lower our CO2 footprint.
Since 2016, we have recycled as many materials as possible when building exhibitions. Our movable walls consist of wooden modules that can be disassembled and moved around from exhibition to exhibition. Additional elements such as plinths, podiums, shelves, etc. are built from wood and can be circulated from exhibition to exhibition as needed. This approach provides a minimum of waste compared to, for example, using plaster for walls, which can only be used once.
As far as possible, we also recycle bubble wrap and other wrapping material for the artworks. All our lighting is LED-based and thus energy-saving. Material for wall signs are recycled, if possible.
Practice
Fotografisk Center curates most of the exhibitions. You can therefore not apply for an exhibition. 
Board
Nicolai Horten (Chairman), Annesofie Becker, Jens Gehl, Anne Charlotte Sabroe og Michael Stensbøl.